Attendance Awareness Month Partners
Convening Partners
America's Promise Alliance leads an alliance of organizations, communities and individuals dedicated to making the promise of America real for every child. As its signature effort, the GradNation campaign mobilizes Americans to increase the on- time high school graduation rate to 90 percent by 2020 and prepare young people for postsecondary enrollment and the 21st century workforce.
Attendance Works is a national organization dedicated to improving the policy, practice and research around attendance. Its website offers materials, research and success stories about reducing chronic absence. Attendance Works also offers technical assistance to school districts and communities.
Campaign for Grade-Level Reading is a collaborative effort by foundations, nonprofit partners, states and communities across the nation to ensure that more children in low-income families succeed in school and graduate prepared for college, a career, and active citizenship.
Since 1964, the Institute for Educational Leadership (IEL) – a nonprofit, nonpartisan organization – has been at the forefront of innovative efforts that bring together leaders across the various sectors of education (P-20), workforce development and child- and youth-serving systems. IEL builds partnerships across institutional boundaries, helping tackle leadership challenges and leverage the resources of multiple partners to foster reform.

MENTOR: The National Mentoring Partnership (MENTOR) is the unifying champion for expanding quality youth mentoring relationships in the United States. For more than 25 years, MENTOR has served the mentoring field by providing a public voice; developing and delivering resources to mentoring programs nationwide; and promoting quality for mentoring through evidence-based standards, innovative research and essential tools.
Points of Light is the world's largest organization dedicated to volunteer service. At Points of Light, we help millions of volunteers change the world. We mobilize people to action on the causes they care about through innovative programs, events and campaigns. Points of Light is creating a culture of volunteerism, one that celebrates the power of service.
United Way Worldwide  is engaged in nearly 1,800 communities across more than 40 countries and territories worldwide. We bring people and organizations from all sectors of society together to improve EDUCATION, INCOME AND HEALTH, the building blocks for a better life and stronger community. 
Collaborating Partners

AASA, the School Superintendents Association, is the professional organization for more than 13,000 educational leaders in the United States and throughout the world. AASA, founded in 1865, advocates for the highest quality public education for all students, develops and supports school system leaders, and assists school districts toward success.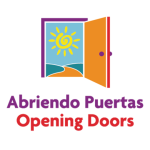 Abriendo Puertas/Opening Doors (AP) is the nation's first evidence-based comprehensive training program developed by and for Latino parents with children ages 0-5. The mission of Abriendo Puertas/Opening Doors is to support parents in their roles as family leader and as their child's first and most influential teacher in a home that is their child's first school. Abriendo Puertas/Opening Doors' two-generation approach builds parent leadership skills and knowledge to promote family well-being and positive education outcomes for children.
Afterschool Alliance is dedicated to raising awareness of the importance of afterschool programs and advocating for more afterschool investments. The alliance wirjs more than 25,000 afterschool program partners and our publications reach more than 65,000 interested individuals every month.
The Alliance for Excellent Education is a Washington, DC-based national policy and advocacy organization that works to improve national and federal policy so that all students can achieve at high academic levels and graduate from high school ready for success in college, work, and citizenship in the twenty-first century.
The American Academy of Pediatrics is an organization of 60,000 primary care pediatricians, pediatric medical subspecialists and pediatric surgical specialists dedicated to the health, safety and well being of infants, children, adolescents and young adults. (www.aap.org)
American Graduate: Let's Make it Happen is helping local communities identify and implement solutions to the high school dropout crisis. Made possible by the Corporation for Public Broadcasting (CPB), American Graduate demonstrates public media's commitment to education and its deep roots in every community it serves. Public radio and television stations are helping communities understand complexities and address critical issues, such as the dropout rate.
Association for Middle Level Education is the premier association for middle level education with more 28,000 members who are principals, teachers, central office personnel, professors, college students, parents, community leaders, and educational consultants around the globe. AMLE helps middle grades educators reach every student, grow professionally, and create great schools.
AVID, Advancement Via Individual Determination, is a school-wide college readiness system for elementary through higher education that is designed to close the gaps (achievement, expectation and opportunity) and increase student performance. AVID acts as a catalyst for systemic reform and change by providing outstanding professional development that accelerates student learning.
Big Brothers Big Sisters, the nation's largest donor and volunteer supported mentoring network, provides children facing adversity, often those of single or low-income households or families where a parent is incarcerated or serving in the military, with strong and enduring, professionally supported one-to-one mentoring relationships that change their lives for the better, forever. With about 350 agencies across the country, Big Brothers Big Sisters serves nearly 630,000 children, volunteers and families. Learn more at BigBrothersBigSisters.org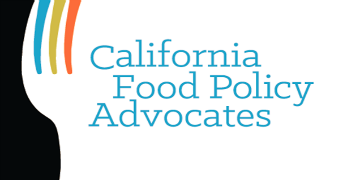 California Food Policy Advocates, is a statewide policy and advocacy organization dedicated to improving the health and well being of low income Californians by increasing their access to nutritious, affordable food. Learn more at http://cfpa.net/.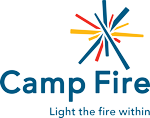 Camp Fire is one of the nation's leading nonprofit youth development organizations, serving youth, teens and families in communities across the United States. Camp Fire programs are research-based, delivered where youth and families are via out-of-school time, environmental and camp, and teen service and leadership programs. Because youth want to shape the world, Camp Fire's focus is giving youth and teens the opportunity to find their sparks, lift their voice and discover who they are. Camp Fire programs are proven to develop young peoples' skills now so they can reach their full potential.  www.campfire.org.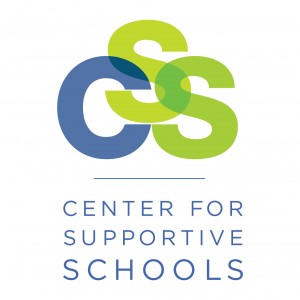 Center for Supportive Schools advances the efforts of schools across the country to develop all students into leaders who help make their schools safer, more supportive, engaging and inspiring. As a result, students become strongly connected through caring relationships with adults and one another; and highly capable of using the leadership, academic, social, and emotional skills that are proven to result in school and life success.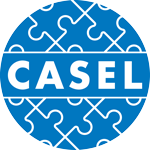 The Collaborative for Academic, Social, and Emotional Learning (CASEL) is the nation's leading organization advancing the development of academic, social, and emotional competence for all students. CASEL's mission is to help make evidence-based social and emotionallearning an integral part of education from preschool through high school. Through research, practice, and policy, CASEL collaborates to ensure all students become knowledgeable, responsible, caring, and contributing members of society. Visit www.casel.org for more information.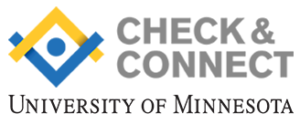 Check & Connect is an evidence-based, comprehensive student engagement intervention whereby mentors engage marginalized, disengaged students in grades K-12. According to the What Works Clearinghouse, Check & Connect is the only dropout prevention intervention found to have positive effects on staying in school.
The Children's Aid Society's National Center for Community Schools has facilitated the development of over 15,000 community schools nationally and internationally. We provide the consultation, advocacy and innovation that enable schools and their community partners to meet the comprehensive needs of children, strengthen families and empower neighborhoods.
City Year helps students and schools succeed. Fueled by national service, City Year partners with public schools in 28 high-need communities across the U.S. and through international affiliates in the U.K. and Johannesburg, South Africa. Diverse teams of City Year AmeriCorps members provide research-based student, classroom and school-wide supports to help students stay in school and on track to graduate, ready for college and career success.
Civic Enterprises is a social enterprise and public policy firm that helps corporations, nonprofits, foundations, universities and governments develop and spearhead innovative public policies to strengthen our communities and country. Created to enlist the private, public and nonprofit sectors to help address our nation's toughest problems, Civic Enterprises is a leader in fashioning new initiatives, campaigns, and strategies that achieve measurable results in the fields of education, civic engagement, economic mobility, and many other domestic policy issues.
The Coalition for Community Schools, operated by the Institute for Educational Leadership, is an alliance of national, state and local organizations in education K-16, youth development, community planning and development, family support, health and human services, government and philanthropy as well as community school networks. Community Schools are both a place and a set of partnerships between the school and other community resources.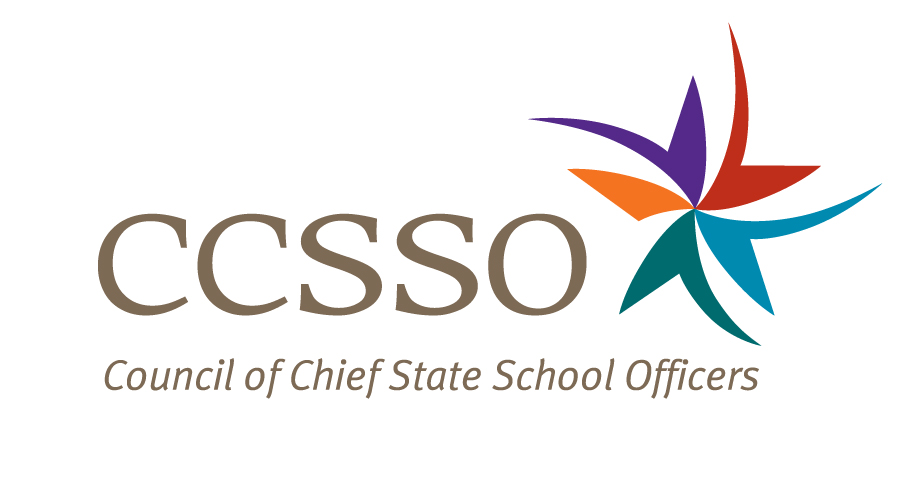 The Council of Chief State School Officers (CCSSO) is a nonpartisan, nationwide, nonprofit organization of public officials who head departments of elementary and secondary education in the states, the District of Columbia, the Department of Defense Education Activity, and five U.S. extra-state jurisdictions. CCSSO provides leadership, advocacy, and technical assistance on major educational issues. The Council seeks member consensus on major educational issues.
The Council for a Strong America is the parent organization of four sibling organizations, all working toward the common goal of increased investments in children and families. Our members are "unexpected messengers" – law enforcement leaders, retired admirals and generals, business leaders, and pastors – who are effective at reaching key policy-makers to win major victories for kids.
FamilyWize Community Service Partnership helps students and families get the medicine they need to save money, stay healthy and stay in school. Through a partnership with United Way Worldwide, 1,000 local United Ways and other community organizations, 5.5 million people have already saved over $500 million on the cost of their medicine and by taking medicine as prescribed, and saved an additional $1.5 billion in healthcare costs.
The First Tee is a nonprofit youth development organization with the mission to provide educational programs that build character, instill life-enhancing values and promote healthy choices through the game of golf. The First Tee offers programs on golf courses, in elementary schools and at other youth service locations.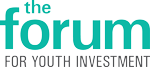 The Forum for Youth Investment is a nonprofit, nonpartisan action tank dedicated tohelping communities and the nation make sure all young people are ready by 21 – ready for college, work and life. Informed by rigorous research and practical experience, the Forum forges innovative ideas, strategies and partnerships to strengthen solutions for young people and those who care about them.


FUTURES has been providing groundbreaking programs, policies and campaign for over 30 years that empower individuals and organizations working to end violence against women and children with particular cross-sector efforts to promote residency for children and youth exposed to violence. Its work has been to provide training, develop materials and resources on the promising practices in health care, education, law enforcement and social services, and advancing policy that help young people heal and thrice.



FutureEd is an independent, solution-oriented think tank at Georgetown University's McCourt School of Public Policy. Its areas of study include chronic absenteeism in state accountability systems.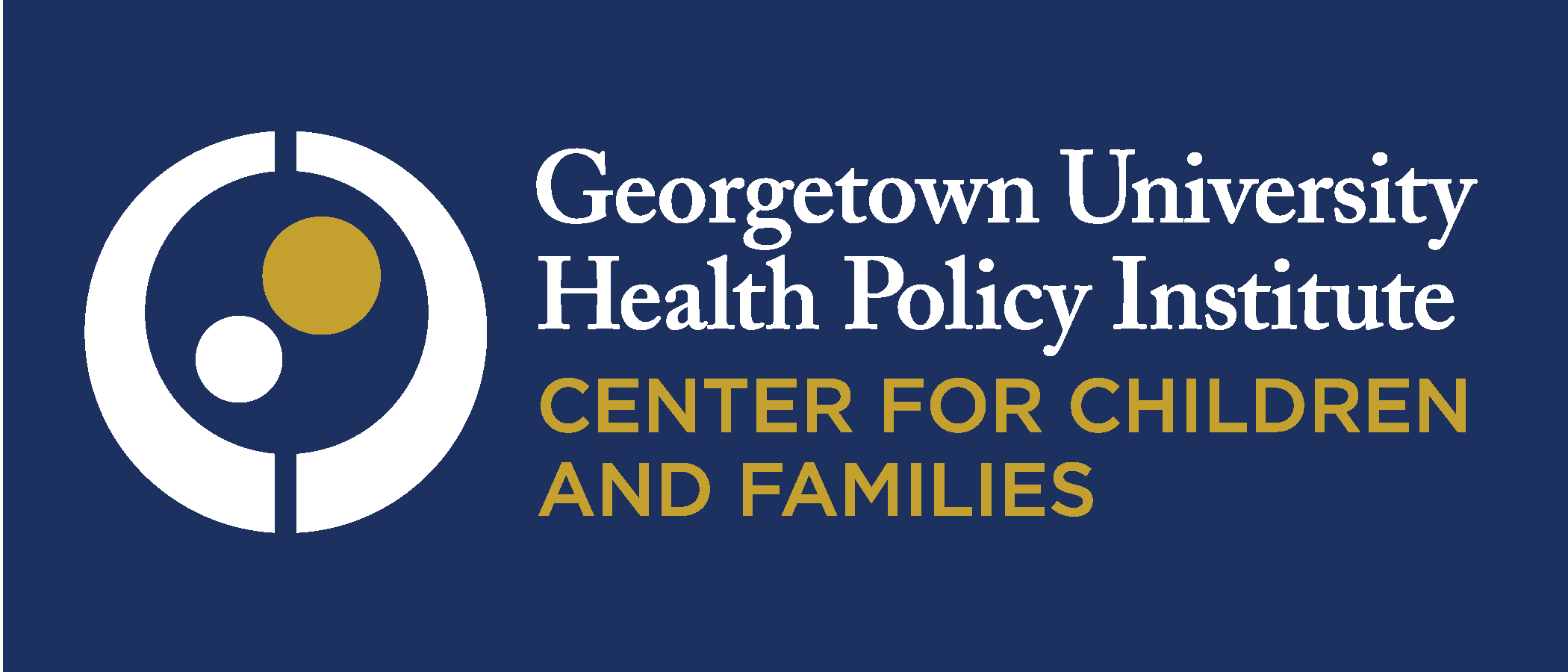 The Georgetown University Center for Children and Families (CCF) is an independent, nonpartisan policy and research center founded in 2005 with a mission to expand and improve high-quality, affordable health coverage for America's children and families.


Grantmakers for Children, Youth and Families (GCYF), established in 1985, is a membership association of grant-making institutions and is headquartered in the Washington, D.C. area. GCYF is the leading authority and resource for funding organizations dedicated to ensuring informed grantmaking that best supports positive, long-term outcomes for children, youth, and families. GCYF convenes and engages diverse constituencies in its network of local, regional and national grant-making organizations across the country—including trustees, executive directors, vice presidents, and program officers and associates.

Healthy and Ready to Learn is an initiative at the Children's Health Fund that aims to improve management of health barriers to learning, attendance, school connectedness, and school climate by addressing health issues and other challenges that impede student learning. It provides varying levels of school-based health support, resources, and training (including an online resource and training center) for parents and educators of NYC elementary school students.
Junior Achievement USA® (JA) Junior Achievement is the world's largest organization dedicated to giving young people the knowledge and skills they need to own their economic success, plan for their future, and make smart academic and economic choices. JA programs are delivered by corporate and community volunteers, and provide relevant, hands-on experiences that give students from kindergarten through high school knowledge and skills in financial literacy, work readiness and entrepreneurship.
Literacy Funders Network The Literacy Funders Network is a peer learning network with a mission to increase the philanthropic community's knowledge and understanding of literacy as a systemic issue and a tool for community change. The Network is also a venue for collaboration and collective impact. Created in 2009, the Network is an affinity group of the Council on Foundations.
The National Association of Secondary School Principals was founded in 1916 and is the preeminent organization of and national voice for middle level and high school principals, assistant principals, and aspiring school leaders from across the United States and more than 45 countries around the world. The mission of NASSP is to promote excellence in school leadership.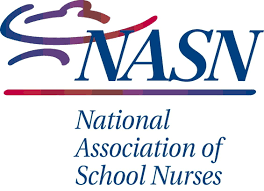 The National Association of School Nurses (NASN) optimizes student health and learning by advancing the practice of school nursing. NASN focuses on student-centered nursing care within the context of the student's family and school community.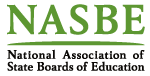 The National Association of State Boards of Education is the only national organization giving voice and adding value to the nation's state boards of education. A nonprofit organization founded in 1958, NASBE works to strengthen state leadership in education policymaking; advocate equality of access to educational opportunity; promote excellence in educating all students; and assure responsible lay governance of education. Learn more at http://www.nasbe.org.

National Black Child Development Institute (NBCDI) has since 1970 been a trusted partner in developing effective, culturally relevant resources that respond to the unique strengths and needs of Black children around issues including early learning, health and wellness, literacy, child welfare and family engagement. With the support of over 20 affiliate communities across the country, NBCDI is committed to its mission "to improve and advance the quality of life for Black children and their families through education and advocacy."

The National Center for Families Learning, founded in 1989 and based in Louisville, Ky., is the worldwide leader in family literacy. More than 1 million families have made positive educational and economic gains as a result of NCFL's work, which includes training more than 150,000 teachers and thousands of volunteers. Visit www.famlit.org for more information.
National Civic League (NCL) is a nonpartisan, nonprofit organization that strengthens democracy by increasing the capacity of groups and individuals to participate in and build healthy and prosperous communities.  For more than a century, NCL has provided technical assistance on civic engagement and local government practices, conducted research on fiscal sustainability, governance, diversity, immigrant integration, healthy communities, community engagement, and published the Model City Charter (now in its 85th year), the Civic Index, and the National Civic Review (in its 101st year of continuous publication).  In 2012, NCL conducted its flagship program, the All-America City Awards, with the Campaign for Grade-Level Reading.
National Collaborative on Workforce and Disability for Youth (NCWD/Youth) assists state and local workforce development systems to better serve all youth, including those with disabilities or disconnected from work or school. NCWD/Youth, created in 2001, is composed of partners with expertise in education, youth development, disability, employment, workforce development and family issues. NCWD/Youth is funded by a grant from the U.S. Department of Labor's Office of Disability Employment Policy.
The National League of Cities (NLC) is dedicated to helping city leaders build better communities. Working in partnership with the 49 state municipal leagues, NLC serves as a resource to and an advocate for the more than 19,000 cities, villages and towns it represents.  The Institute for Youth, Education, and Families, a special entity within NLC, helps municipal leaders take action on behalf of the children, youth, and families in their communities.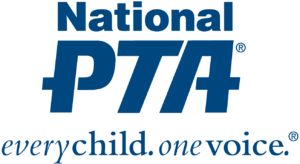 National PTA is a network of millions of families, students, teachers, administrators, and business and community leaders devoted to the educational success of children and the promotion of family engagement in schools.
Playworks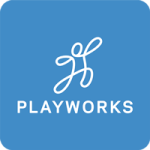 is the leading national nonprofit changing school culture by leveraging the power of safe, fun, and healthy play at school every day. Playworks partners with schools, districts, and after-school programs to provide on-site coaches, professional training for school staff who support recess, and consultative partnerships. Playworks restores valuable teaching time, reduces bullying, increases physical activity, and improves the school and learning environment in communities around the country.
The Ready to Achieve Mentoring Program (RAMP) is a high-tech, career-focused mentoring model developed and operated by the Institute for Educational Leadership's Center for Workforce Development and funded by the U.S. Department of Justice's Office of Juvenile Justice and Delinquency Prevention. Currently, a variety of organizations operate RAMP programs in 13 communities around the country. Two state-level organizations also help coordinate RAMP activities in the two states in which multiple RAMP sites operate.

 Scholastic, the largest children's book publisher, provides books and educational materials to tens of thousands of schools and tens of millions of homes worldwide. Our mission is to encourage the intellectual and personal growth of all children, beginning with literacy.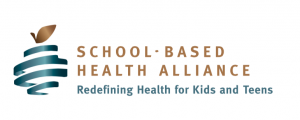 School-Based Health Alliance believes in the transformational power of health and education when they intersect on behalf of children and adolescent. Our purpose is to provide the school-based health care field with help–high-quality resources, training, information, guidance–as well as motivation and inspiration.
Share Our Strength's No Kid Hungry campaign is ending childhood hunger in America by connecting kids in need with nutritious food and teaching families how to cook healthy, affordable meals. The organization helps surround kids with the nutritious food they need where they live, learn and play.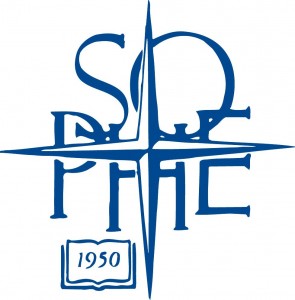 Society for Public Health Education is a 501 (c)(3) professional organization that provides global leadership to the profession of health education and health promotion and to promote the health of all people by: stimulating research on the theory and practice of health  education; supporting high quality performance standards for the practice of health education and health promotion; advocating policy and    legislation affecting health education and health promotion; and developing and promoting standards for professional preparation of health  education professionals.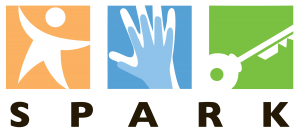 Spark re-engages underserved seventh and eighth grade students, keeping them on track and ready for success in high school and beyond through workplace-based apprenticeships that uniquely combine mentoring, project-based learning, skill building and career exploration.
State Farm b
elieves all children deserve access to a quality education to help them achieve their greatest potential, help them become good community citizens, and prepare them for the workforce. State Farm partners with the Attendance Awareness Campaign to reduce the nation's dropout rate and to ensure the success of America's youth through the delivery of Five Promises: Caring Adult; Safe Places; A Healthy Start; An Effective Education; Opportunities to Help Others. Through our Five Promises, we are increasing student attendance – thereby increasing the likelihood of  graduation and personal success.
Taco Bell Foundation for Teens. Taco Bell believes in teens.  Each day, we serve and interact with millions of teens. They are our customers, our employees, our friends and families. They are also our future – future leaders, franchisees, suppliers and partners. Since 1992, the foundation has enabled and inspired teens to graduate high school and reach their potential. It has provided educational and job training support to more than 1 million teens in communities across the country, awarding more than $42 million in grants and scholarships to more than 1,000 teen-serving organizations in the U.S.

Trust for America's Health is a non-profit, non-partisan organization dedicated to saving lives by protecting the health of every community and working to make disease prevention a national priority.
YSA (Youth Service America) powers the international youth service movement with campaigns, funding and tools that activate youth, educators and organizations to improve their communities through high-impact, sustainable community action projects and service-learning programs. www.YSA.org.