We've collected stories, photos and videos about what schools and communities did for Attendance Awareness Month 2017. Submit your stories and photos to catherine@attendanceworks.org
Florida
Students from the class of 3030 get excited about attendance in Kindergarten Corner, reminding viewers "you need to go to grow" as part of the "Go to Grow" campaign by Palm Beach County School District. The three-minute video gives viewers "a look into what it's like to be in Kindergarten in the Palm Beach County School District." The episodes appear on the Education Network, the School District of Palm Beach County's television station which airs locally from 6 a.m. to 6 p.m. Monday through Friday.
Pinellas County schools wrapped up Attendance Awareness Month on a high note with local education rapper Corey Thornton. Educators at Mount Vernon Elementary School, which has some of the best attendance numbers in Pinellas County, urged students to "quit playing hooky" and stay in school at their Everyday Counts Attendance Awareness Pep Rally.
---
Texas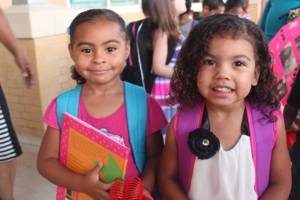 P16Plus Council of Greater Bexar County fights chronic absenteeism by identifying the root causes of why students miss school. At the P16Plus September event, students discussed their struggles with attendance. One student talked about transportation challenges, and another student talked about her depression and socioeconomic status and how these factors impacted her ability to attend school. The San Antonio Kids Attend to Win initiative fosters a supportive community for students struggling with attendance in order to combat the underlying causes and conditions of their absenteeism.
---
Alaska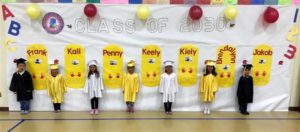 Shungnak School in the Northwest Arctic School District is combating low attendance rates using a system that teaches students to treat school like a job. Students clock in and out of school and get paid with Shungnak Eagle Currency, which they can use at the school store after paying taxes and saving 10% of their wages. This provide incentives for students to show up, and teaches them responsibilities that will benefit them in their future careers. The school also tracks the attendance of parents in order to better help the families of those who are chronically absent.
---
Colorado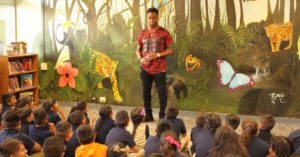 Player Brandon Marshall amps up attendance in Denver Public Schools with the second annual Swansea Elementary Attendance Challenge. The second, third, or fourth grade class with the highest attendance wins a pizza party with the Super Bowl champion and his mom. The challenge succeeded in getting more kids to show up for school at Swansea then in years before.
---
New York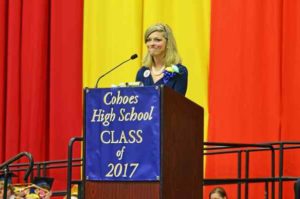 New York's Cohoes City School District is targeting chronic absenteeism with the "Every Minute Matters" campaign. Superintendent Jennifer Spring and her leadership team used social media to collaborate with the local community to boost attendance and . Cohoes partnered with the Capital District Transportation Authority to provide free bus passes to students. With these new partnerships opening communication and improving attendance, the Cohoes City Schools' graduation rate increased by 8% from 2016-2017.
---
Massachusetts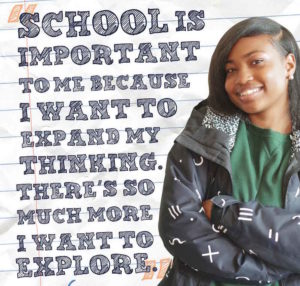 The Boston Public School District launched the "I'm In: Attend Today, Achieve Tomorrow" campaign with the goal of increasing attendance in the district to 95% in the 2017-2018 school year and reducing chronic absenteeism by 40% by the year 2020. The campaign is in partnership with the Massachusetts Bay Transportation Authority and the Boston Celtics "Stay in School" program. Student testimonies on the importance of school attendance and academic success are displayed on MBTA buses and trains as part of the campaign's public service ads and targeted intervention of young people.
---
California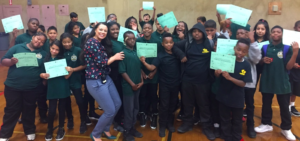 The Frick Impact Academy in Oakland is getting its students stoked about attendance using a rewards system. Students with perfect attendance receive granola bars or fruit snacks and have their name announced over the PA. The school also uses social media and talking points to bring parents into the conversation and tracks the progress of struggling students.
Beaumont Unified School District launched the "Be Cool and Come to School" district wide campaign which included multiple challenges and contests all aimed at increasing attendance and reminding kids why it's cool to attend school! During the 100% Attendance Day Challenge, every student is encouraged to attend school on September 7 and September 25 in order to have 100% district wide attendance, and the top three schools receive trophies. Other challenges reward students with perfect attendance prizes such as a $40 gift card to target, a double lunch period, or a front of the line pass.
---
Illinois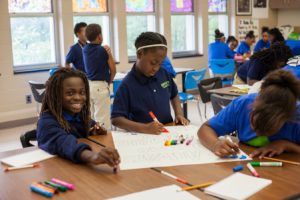 Indianapolis Public Schools are finding new ways to incentivize attendance for students across grades. Arsenal Technical High School gives students with high attendance "Tech Bucks," which they can use to buy school-brand clothing; students from K- 8th grade receive colorful military-style dog tags called "brag tags." Some Indianapolis Public Schools have started a pilot program where "brag tags" can be used in exchange free or discounted items in the community in the hopes of motivating kids to attend school.
"If you don't come, you can't learn," said Roycealee Wood, the Lake County Superintendent of Schools. The Lake County Regional Office of Education's Attendance and Truancy Division hosted the Annual Fall Attendance competition. Elementary and high schools compete in their own size categories (small, medium) to win a certificate from the Regional Office of Education. Ninety-six thousand school students participated in the competition this year. "We're working on continuing to let youngsters know how important it is to be in school, be on time, and to be learning," said Wood.
---
Pennsylvania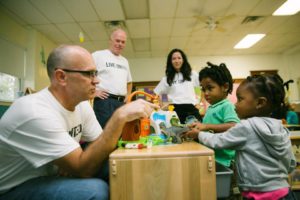 The United Way of the Greater Lehigh Valley dove into Attendance Month by hosting its first ever "Challenge 5 Attendance Summit" where over 200 parents, educators, health professionals, non-profits and business leaders came out to learn how to address chronic absenteeism. The Summit, in partnership with Allentown, Bethlehem and Easton school districts, included attendance strategy workshops and a talk from Dr. Beshon Smith on her path to educational success, from dropping out of high school to completing her PhD. The Summit ended in an Attendance March to a local elementary school as a call to action to urge students to strive for less than five absences all year.