We've collected your stories, photos and videos about what schools and communities did for Attendance Awareness Month 2019. Submit your stories and photos through Share Your Story! Your activity may be featured here, in an AAC newsletter, on our Twitter (@attendanceworks) or AAC Facebook pages.
Alabama
The Alabama Department of Mental Health has joined with the Alabama State Department of Education (ALSDE) to celebrate and help promote Attendance Awareness. The two state departments are partnering with community mental health authorities and local schools to bring mental health programs directly to students so challenges can be addressed and appropriately supported, to help students be more prepared to learn.
---
Arkansas
The Little Rock School District kicked off its annual "Feet to the Seat" campaign at Cloverdale Middle School. Cloverdale was selected to host because of its improved attendance last year. The campaign will feature weekly attendance reminder calls to parents, social media contests and a district-wide community walk/school activity on September 21. Beyond this, the effort includes professional development and coaching that incorporates data and evidence-based strategies for all schools, led by the Arkansas Campaign for Grade level reading, and a new task force comprised of educators, parents and community members.
---
California
Administrators at Anaheim Union High School District in California are greeting students every morning at school entrance points, which are hung with posters that say: "Glad You're Here! Our Attendance Matters!" The district's "Unlimited You" campaign is emphasizing that students are important.

Administrators at San Ramon Valley Unified School District kicked off the year with a "We Want You Here" campaign to create a welcoming culture. Administrators and teachers created videos, created door signs, and made social media posts telling students "We want you here because ____." The district is also piloting School Attendance Review Teams and writing friendly, helpful letters home to address chronic absenteeism in a restorative way.
---
Georgia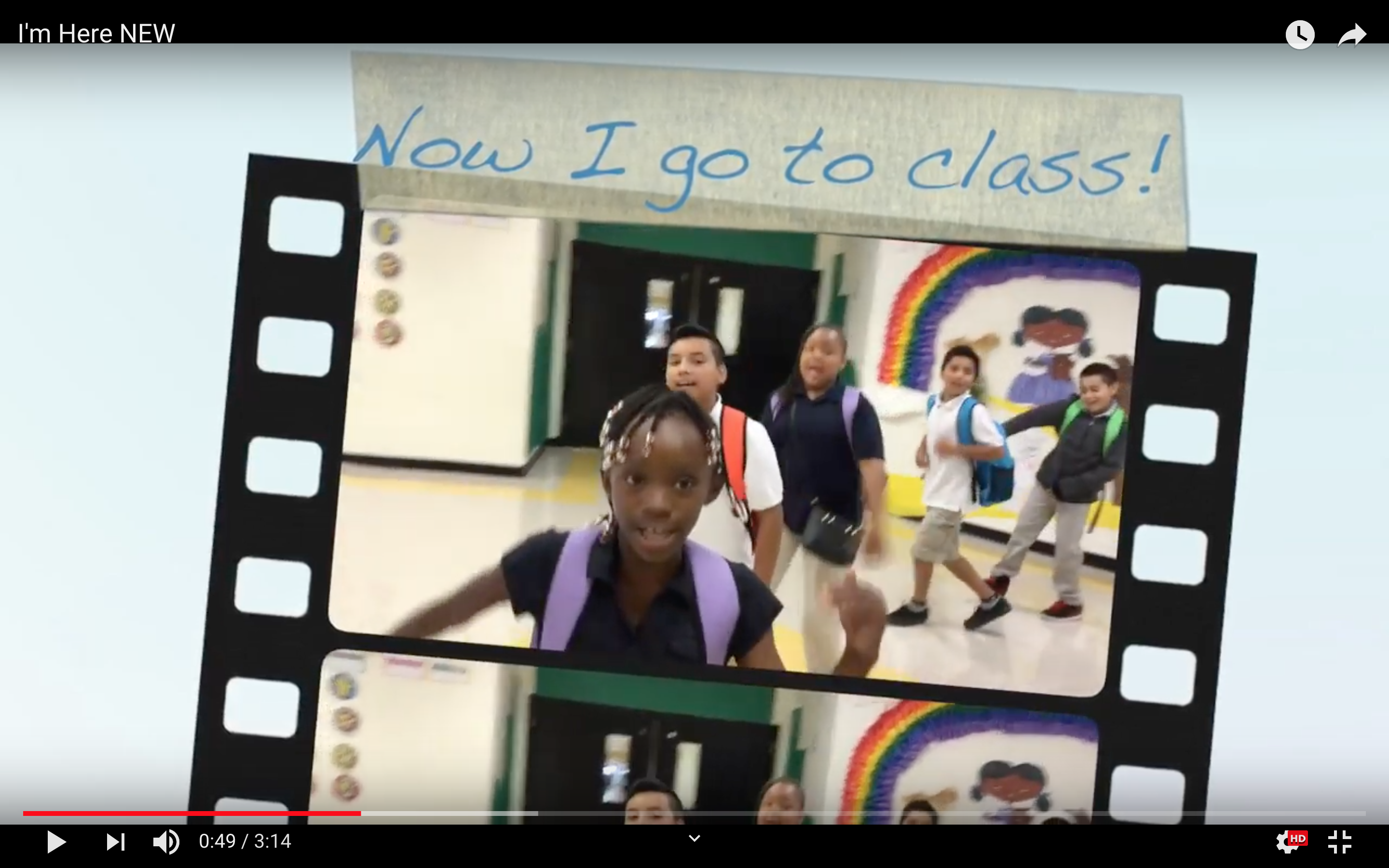 Cobb County School District created an attendance initiative at Riverside Intermediate called "I'm here! Attendance counts." Students volunteers worked on the lyrics and choreography of the dance moves for the video, which is shown during morning announcements each week.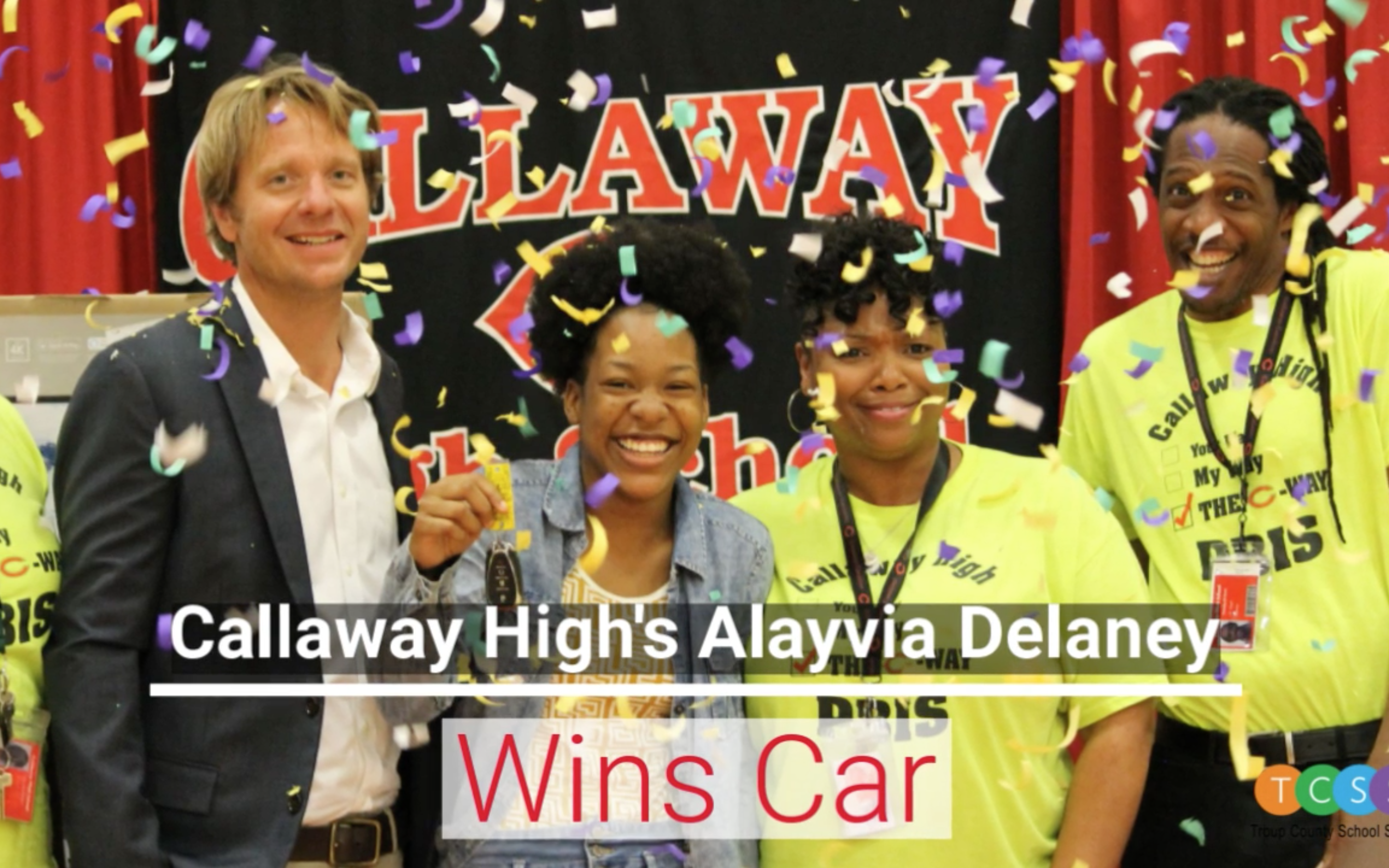 Attendance Awareness in Troup County School System is a community effort! A big example is the partnership local high schools have with automotive dealerships. Three high schools hosted a lottery for students who met certain criteria, and three cars (one per high school) are given away at the end of the school year. Callaway High School Principal Jonathan Laney was excited to tell students "Since the incentives have been put into place there has been a 45% reduction in absences."
---
Missouri
The Local Investment Commission of Kansas City is helping put Attendance Works methods into action this Attendance Awareness Month. This organization is collaborating with districts like Hickman Mills School District as well as nonprofits like Turn the Page Kansas City and the Greater Kansas City United Way.
---
Nevada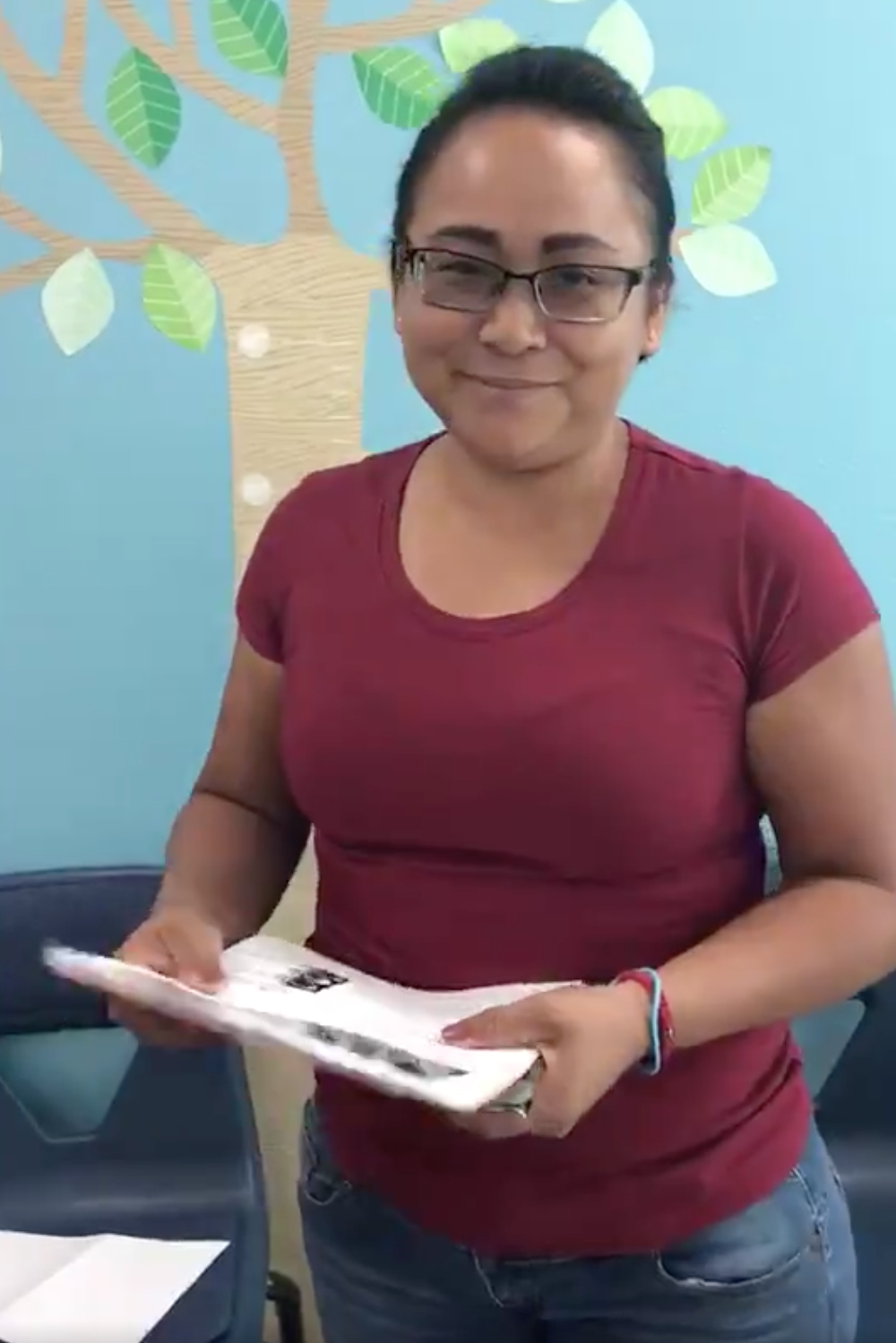 Clark County School District hosted "The Family Quiz Game Show: An Interactive Attendance Matters Workshop," a 45-minute question-based family experience aimed at decreasing absenteeism rates. The quiz is a fantastic mixture of District attendance data and easy tips for families. The quiz is part of the district's Family and Community Engagement Services (FACES) programming.
---
North Carolina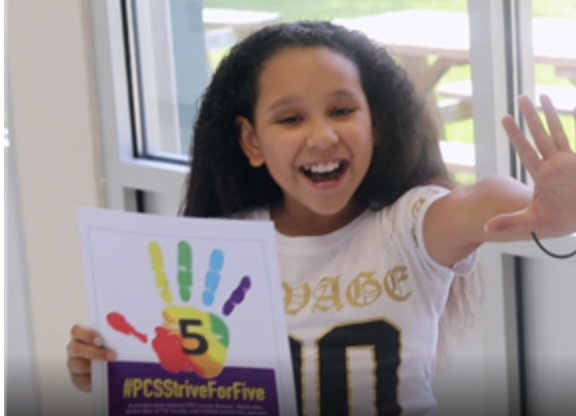 Pitt County School District in North Carolina is collaborating with community partners and the District Attorney's office to launch the #PCSStriveForFive campaign. The district sent letters to families with information about chronic absenteeism and encouraging students to strive for five or fewer absences this school year. And they created a Strive for Five campaign video.
---
Oregon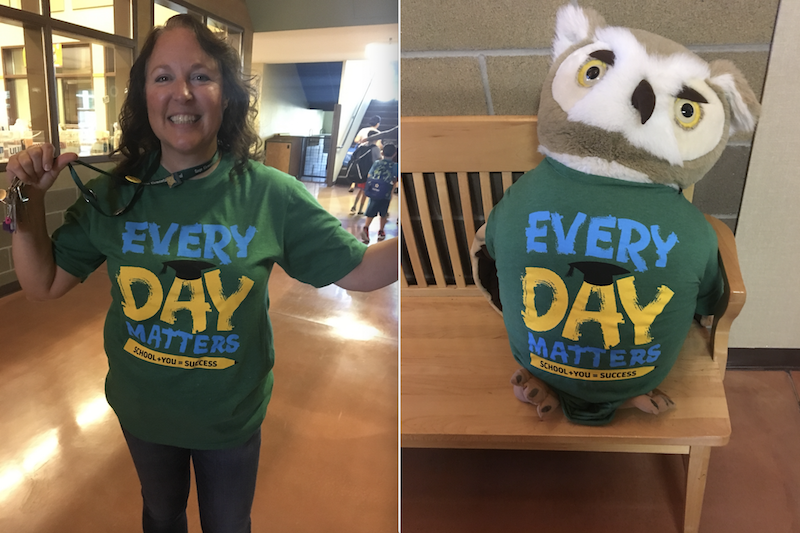 Shout out to Sage Elementary School, Redmond School District, for kicking off the year with the message, "Every Day Matters!" As students arrived for the first day of school, staff, including librarian Suzanne Yeakey pictured here, wore EDM t-shirts and greeted families in the hallways with smiles and words of encouragement. Fourth grader Carter Bower came home from his first day and asked for a t-shirt because, as he said, "Every day of school really does matter when you're in school!"
---
Pennsylvania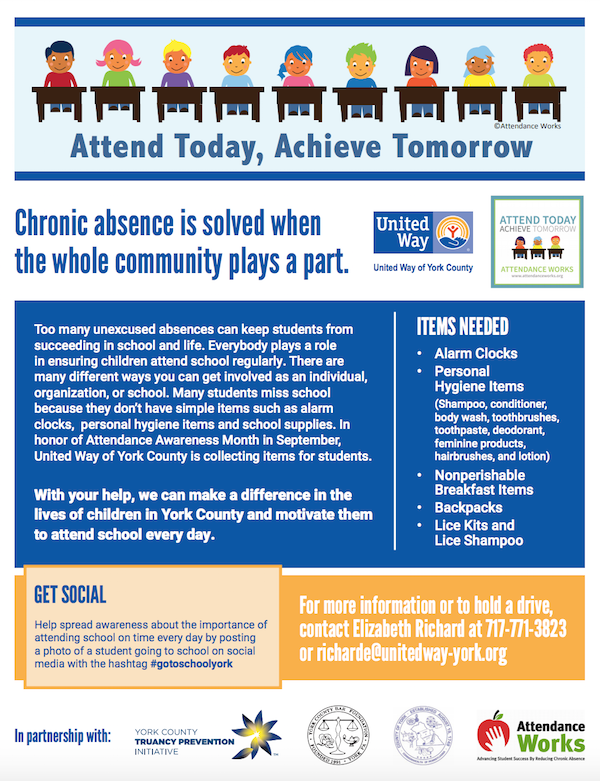 The York County Truancy Prevention Initiative is promoting attendance in many ways. They are hosting supply drives for local school districts, running a social media campaign using hashtag #gotoschoolyork, and hosting guest readers in early learning centers to read children's books about attendance.
First Philadelphia Preparatory Charter School in Pennsylvania is recognizing students with perfect attendance during the first week of the school year. The school will also recognize students with at least 90% attendance after 60 and 120 school days.
---
Tennessee

Hawkins County Schools in Tennessee is holding contests and promotions for attendance awareness throughout the month of September. Educators have added an attendance essay contest for middle and high school students, and they are looking for more ways to promote attendance throughout the school year.
---
Virginia
Goochland County Public Schools in Virginia are using student-led attendance teams to promote attendance awareness. Elementary schools are rewarding perfect attendance through contests to win prizes like certificates, trophies, and bicycles! The high school attendance team is raising awareness by creating original PSA videos.

---
West Virginia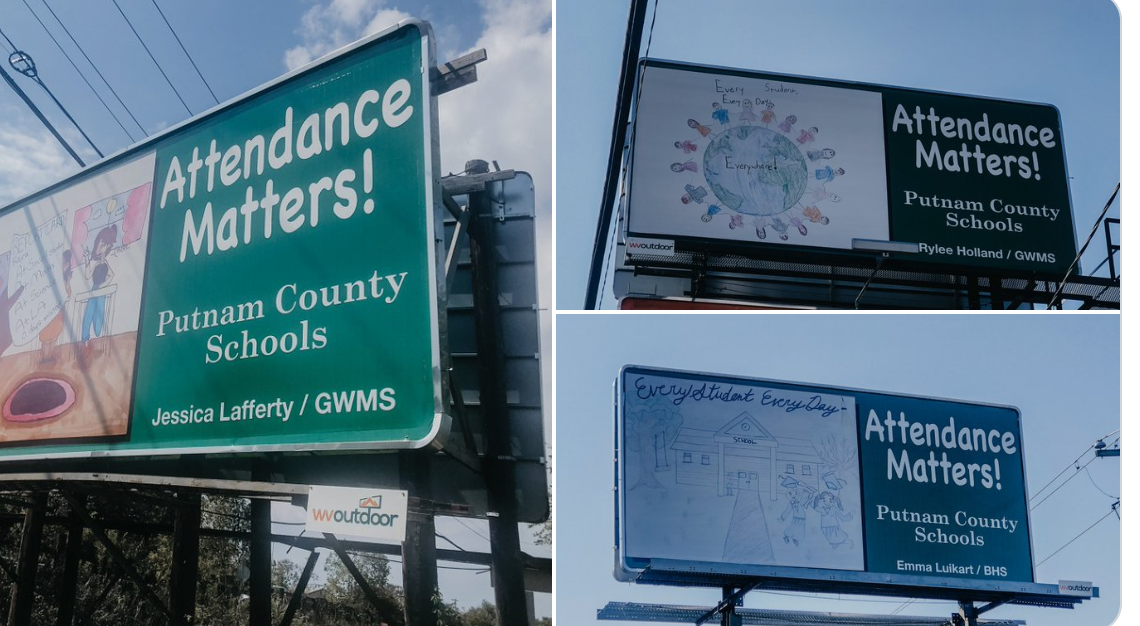 Putnam County Schools (PCS) is raising public awareness about attendance awareness Campaign with local press releases and a social media campaign. PCS hosted its annual student Attendance Awareness Billboard Contest. Winners are honored with certificates, gift cards, and their own billboard design on display in Putnam County. This year's winners are:
Jessica Lafferty, George Washington Middle School; Rylee Holland, George Washington Middle School; and Emma Luikart, Buffalo High School

---