Attendance Works is deeply grateful to our 2023 Attendance Awareness Campaign corporate sponsors: EveryDay Labs, Kaiser Permanente Thriving Schools, RaaWee K12 Solutions and School Technology Associates.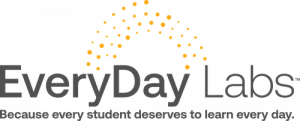 Kaiser Permanente Thriving Schools


Bringing resources without charge through this campaign to schools, districts and states across the country is made possible with the support of our donors.
Showing up to school at every grade level is more important than ever. Chronic absence has shot up in every community in the country. Its effects are felt most deeply by students living in families with fewer resources. Research shows that chronically absent students are less likely to read on grade level by third grade and more likely to score lower on standardized tests and get suspended in middle school. Chronic absenteeism can lead to drop out of high school.
Tackling today's absenteeism requires an all-hands-on-deck approach. Together we can move forward with a sustained focus on connecting with families and students, as well as showing parents and caregivers what students are learning and how daily attendance and participation are a path to achieving their dreams.
We're proud of the progress we've all made through the Attendance Awareness Campaign in helping schools and districts raise awareness about the importance of engaging families and students. We thank every educator, community partner and policy maker who has made time to promote strong attendance.
Our corporate sponsors have made great gains possible. Many thanks!